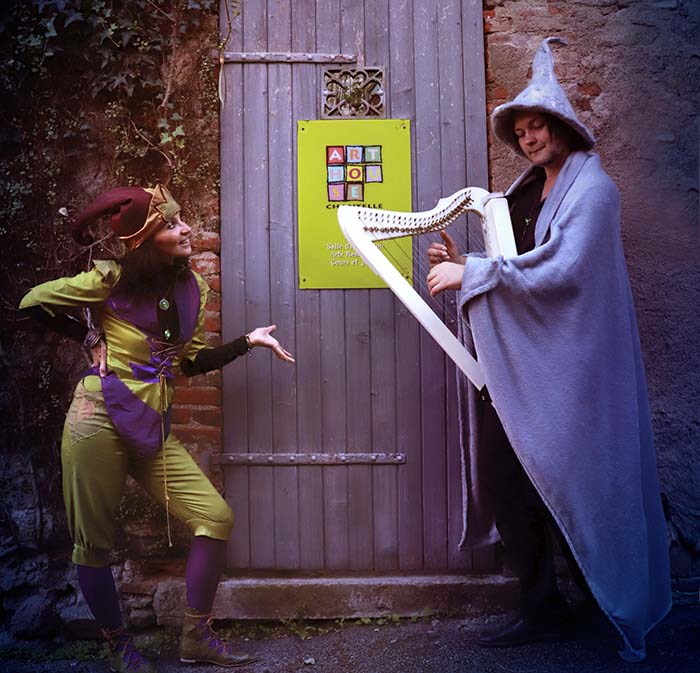 This year, Lumiere Tales performed together with the Theatre Dom Solntsa in France. This was possible thanks to the support of the European Union and the EU4Culture project.
Performances were held in the center of France (Souvigny, Chantelle): the Chapeau Rouge gallery, the residence and gallery ARTHOUSE Chantelle, and the art cafe of the Baba Yaga association.
We presented a theatrical performances with live music (Celtic harp, panflute) together with the Theatre Dom Solntsa. Belarusian traditional and author's music was presented. Well-known French melodies were also performed in the original instrumental show.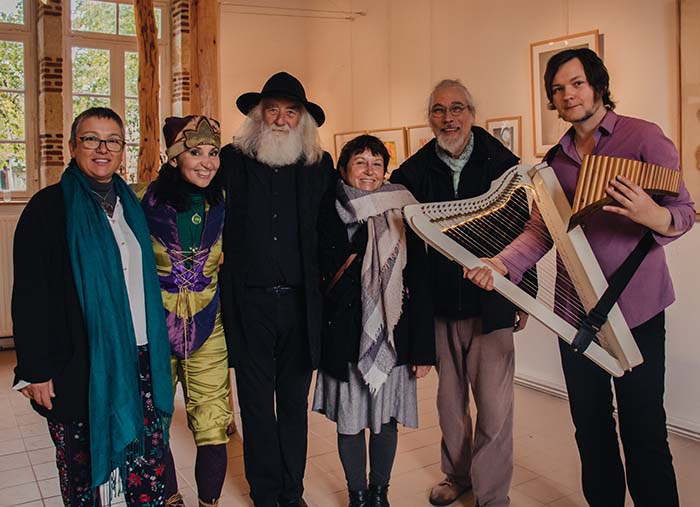 The musical performance was accompanied by a visual show with theatrical puppets, light painting, shadow theater, interactive with the audience.
An important task of participating in the EU4Culture project was the production of a new theatrical show. The director of the Theatre Dom Solntsa proposed the theme of the work and life of the artist Marc Chagall. Based on the script by Galina Savelyeva, puppets for the shadow theater and scenery were prepared, music was written for the new play «Angels».
The premiere took place in October at the ARTHOUSE Chantelle Gallery with a full house. We received positive feedback on the show.
Director: Galina Savelyeva
Composer: Ivan Solas
Song J'attendrai by Nino Rastelli, Dino Olivieri
Puppet artist: Galina Savelyeva. Stage scenery: Ivan Solas.
Actors: Galina Savelyeva and Ivan Solas.
Thanks for the video shooting to Anna Novikova
We thank the European Union for the support.

Our creative residency program in Chantelle was funded by the European Union in the framework of the EU4Culture project implemented by the Goethe-Institute, Czech Centers, Danich Cultural Institute, Institute Francais en Georgie.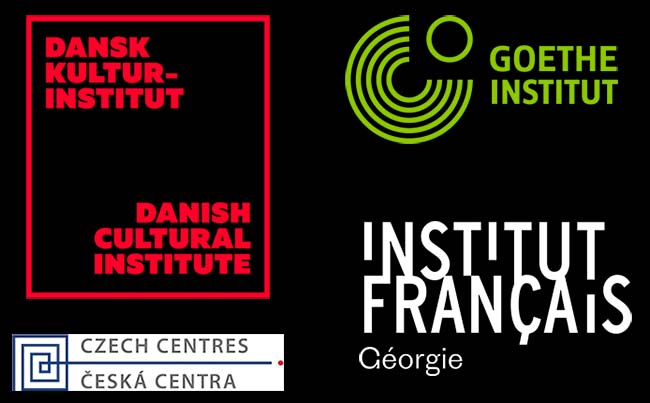 This publication was produced with the financial support of the European Union. Its contents are the sole responsibility of Theatre Dom Solntsa and do not necessarily reflect the views of the European Union.
#EU4Culture